The built-in trading chart (by TradingView) can be a valuable tool in your trading arsenal, the trading chart enables you to visualise your current positions and open orders. By default, the BitMEX chart comes with an overlay of the .BXBT index and a volume indicator. The trading chart plots the Last Price of the specific asset, not to be confused with the Mark Price, which liquidations are based on and isn't visible on this chart.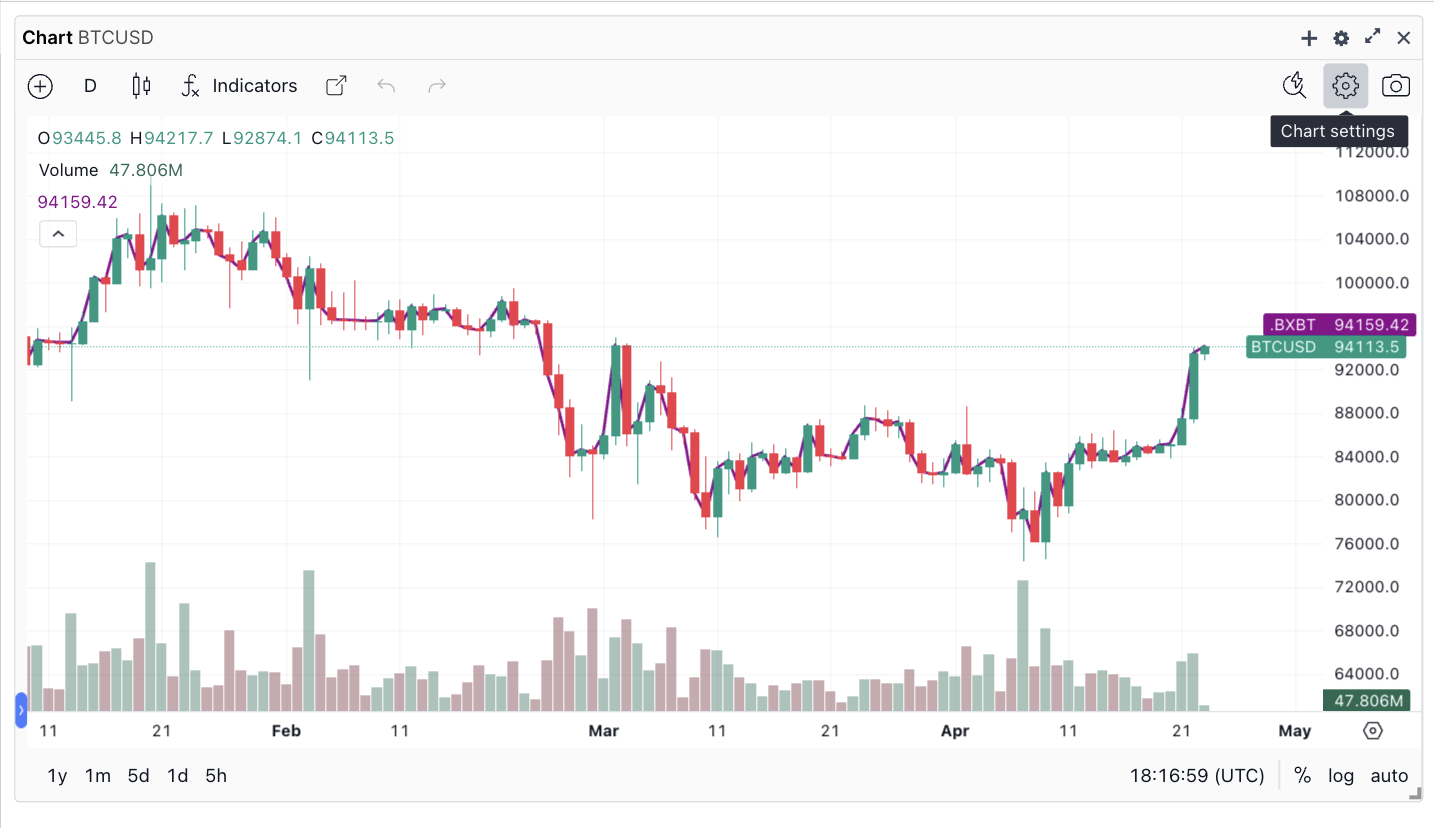 How to customise the trading chart
To customise your chart, click the settings button in the top bar of the chart. This will enable you to change the appearance of the chart, make adjustments to the scales and select a timezone. The bar along the top also gives you the ability to change the time interval, add trading indicators and overlay additional trading instruments. Like with any other widget on the Trade page, you can resize and move the chart around to suit your needs.
Adding Indicators
To add indicators to your Trading Chart, click on Indicators at the top of the chart. Doing so will bring up TradingView's built-in set of indicators.


Finding the drawings toolbar
The drawings toolbar gives you the ability to draw trendlines, add Fibonacci extensions and much more. It shows up on the left side if your chart is large enough.
Viewing Liquidations on the chart
You can see where liquidation orders are being sold in real-time on the trading chart. To do so, right-click on the chart's background and navigate to "Enable Liquidation Display". From this point on, liquidations will show up on the chart, this does not include past/historical liquidations.