To add 2FA to your account:
Go to Security Centre
Click the Add TOTP or Add Yubikey button

Scan the QR code using your mobile device with your preferred authentication app

Enter the security token the app has generated into the Two-Factor Token field on BitMEX
Click the Confirm TOTP button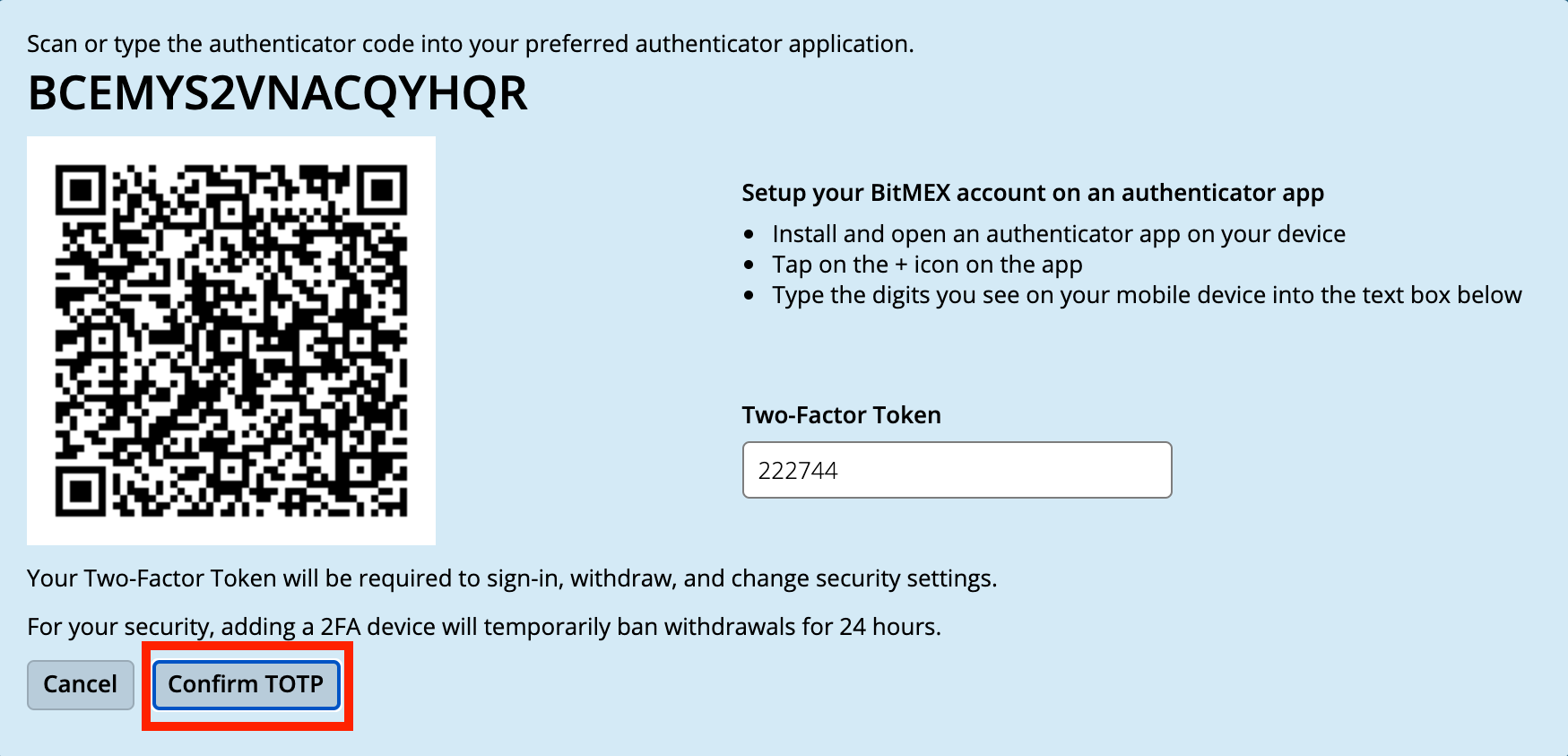 What happens once I enable 2FA?
Once you've successfully confirmed it, 2FA will be added to your account. You will need to enter the 2FA code your device generates every time you wish to log in or withdraw from BitMEX.